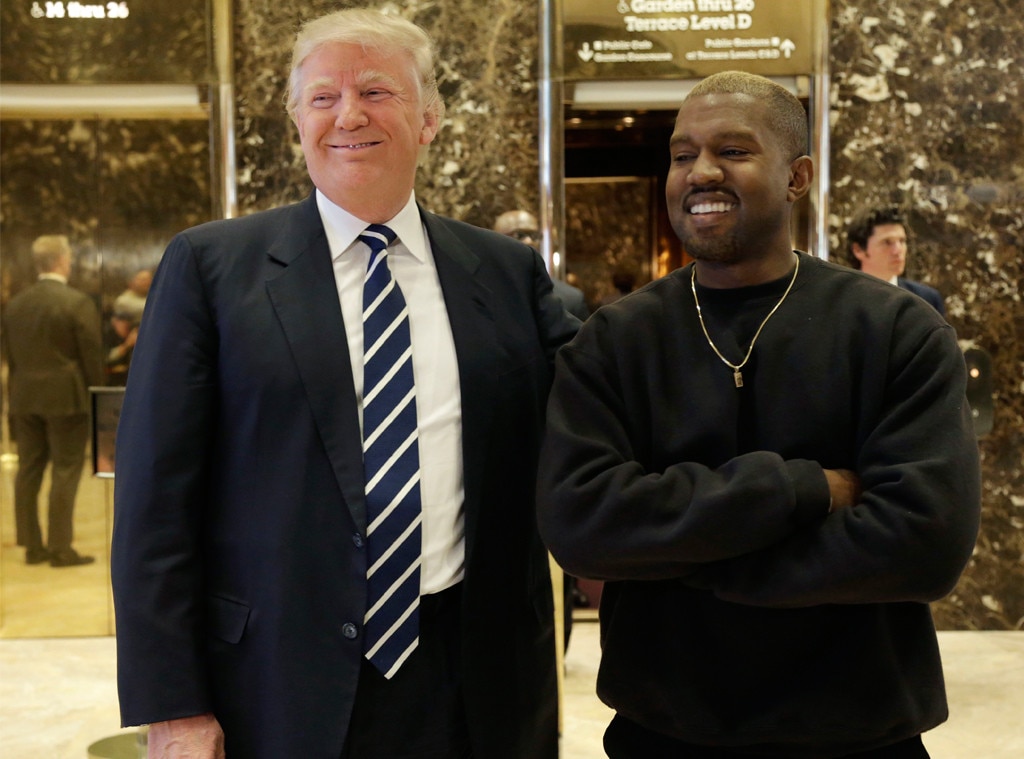 Photo: AP/Seth Wenig
Ugh, what fresh fuckery is this? Kanye West
has met with Donald Trump
at his transition headquarters, a.k.a Trump Tower, in New York. As you'll see in the clip below, Yeezy is mum with the press on just
why
he's meeting with the President Elect, other than saying "I'm just wanna take a picture right now."
Maybe it's part of a plot to get the Donald in a buddy buddy pose he'll later use in some eviscerating, artsy interlude blending sociopolitical commentary and
a tribute to Kwame
for his next tour. But chile who honestly knows, because we are eons away from 2005 Kanye West at this point.
I'm....I'm just
really
trying bite my goddamn tongue and reserve judgement, because 'Ye has been going through some thangs lately. Even thought my inner GIF can't help but feel like this:
'Kanye what 'chu doin', what chu doin'.....
*Holds right hand to chest and breathes deeply*. Anyway, see for yourself below.
***UPDATE*** According to Kanye, he
requested the meeting with Trump
to have an opportunity to "to discuss multicultural issues. These issues included bullying, supporting teachers, modernizing curriculum, and violence in Chicago. I feel it is important to have a direct line of communication with our future President if we truly want change."
It's not completely unbelievable--this is after all, the same man who once said George Bush doesn't care about black people (ah, the good ol' days). So who's to say he didn't speak with Trump about those issues? But for now my eyes stay set in this position: