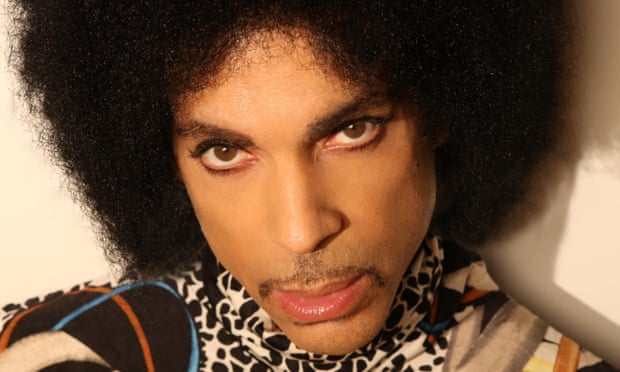 I literally can't fucking believe I'm typing these words. But Prince is dead. He passed away earlier today at Paisley Park, one week after being hospitalized when his plane made an emergency landing in Illinois. A rep for the singer said he'd been battling a case of the flu.
Anyone who's glanced at this blog knows I have little (read practically no) faith in god, a divine plan or the concept of an afterlife. But this wasn't supposed to happen. Death wasn't supposed to come for Prince like this. He was supposed to keeping putting out new music and be showered with adulation at award shows and tour until the year 2058. All while maintaining an ageless complexion. Then one night during a co-headlining show with The Rolling Stones (who, let's face it, will be road warriors until they close the casket), a chariot of fire would swoop down from the sky, sweeping his Purple Madjesty up into the heavens like a modern day Elijah.
If I sound flippant, I don't mean to. It's just my way of processing how of the most iconic, prolific and influential careers in pop music history could come to such a sad, sudden end. And all due to a case of the goddamn flu. It's just a reminder that life is an invisible hour glass. We never know how sand we have left.
Billboard.com has
more
.